Summary of the landmark
Common name: Spreewald
German name: Lübbenau
Designated:  Biosphere reserve
Cordinates:  51°88′N – 13°81′E
Location: Brandenburg, Germany
Rainfall: 555 mm (Annual)
Surface area:  47,509 ha
Core area(s): 1,238 ha
Buffer zone(s): 9,070 ha
Transition zone(s): 37,201 ha 
Location and origin
Spreewald, the landscape of beautiful forest and River located in the province of Brandenburg which is About 100 km southeast of Berlin, Germany. The River called Spree flowing through the pristine forest ground and grasslands divided into the hundreds of waterways. Therefore which adds a wonderful scenic beauty to this area.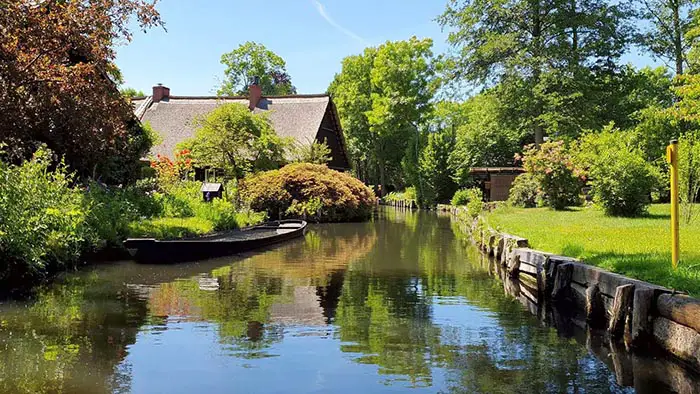 Brandenburg province is a low-lying area carved out of glaciers that melted during the last ice age on the Earth. This melted glacier has added fascinating geological topography to this forest area. As a result of the glaciers began to melt and disappear by climatic changes, water has flowed through the forest and prairie with sand and silt of glaciers. These sediments and debris have deposited on Spreewald's low-lying area. After the those sediment aggregation and deposition, which has created several small islands (Deltas).
Local community of the Spreewald
Spreewald, with its vibrant ecosystem, has been home to indigenous people for thousands of years. History records that the first Slavic settlers arrived here during the Great Migration of Central Europe in the 6th century. The natural topography has started to change with the arrival of the Slavic settlers. However, they have built Settlements in this area. Slavic people have cleared a significant amount of forest area to fulfill their agricultural needs.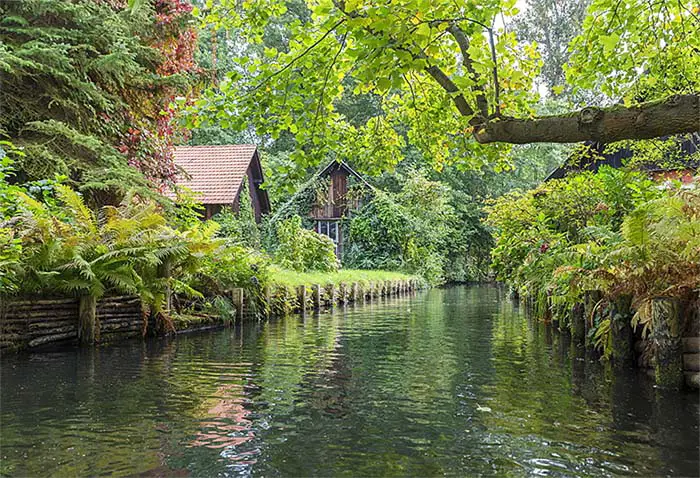 There are beautifully built houses on the small islands that grew out of the silt deposits. You can also see small farms built next to beautiful homes. Since no other ways are associated with these islands to connects each other, these waterways and boats use to meet the transformation needs of residents in Spreewald. Spreewald floodplain's land area accounts for the highest organic agricultural produce land in modern Germany. Local communities continue old traditional ways of living, transportation, and fishing in natural floodplain and waterways. They offer to conserve the natural habitat for storks, otters, colorful and black and white butterfly species, and dragonfly species.
These fascinating landmarks also called Venice of Germany. Spreewald has become a popular tourist destination not only among the local tourist but also many foreign visitors. Especially Kayak boat riders are coming here to enjoy the environmental beauty of the water channels which has spread like a web while canoeing.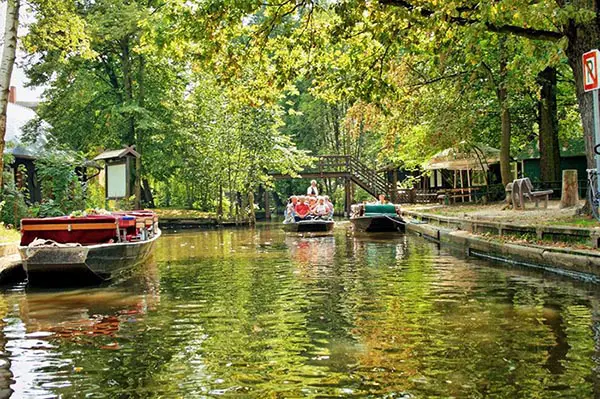 Significance of the Spreewald
UNESCO has declared this area as a Spreewald Biosphere Reserve in 1991. Characteristic vegetation of the Spreewald region is Alder forests on wetlands and pine trees on sandy drylands. The beautiful River, springs, and surrounding are home for thousands of flora and fauna species. Nearly 5000 of animal and plant species living in a protected area. They protect some rare species such as sea eagles, green hawkers, fire-bellied toads, and otters. The total lengths of the widespread springs are 1500 kilometers.